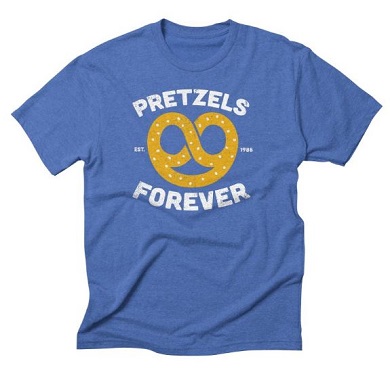 FOR THE LOVE OF PRETZELS COLLECTION
Now through May 31, 2018
To celebrate their 30th birthday, Auntie Anne's partnered with Threadless and Bucketfeet to bring a NEW collection of fun clothing & accessories to pretzel lovers nationwide.
Auntie Anne's got its start in 1988 when Anne Beiler bought a stand in a Pennsylvania farmers market. After some experimentation, "Auntie" Anne created a masterpiece. It's easy to see: They are so much more than just pretzels.

Check out Auntie Anne's new collection of fun women's, men's and children's clothing and accessories today! Shop "A Twisted Day" on Bucketfeet right HERE!