NEW! Chick'n Bites Now on the Menu
Now through February 28, 2019
|
Across from Zara, Level 1
Shake Shack
---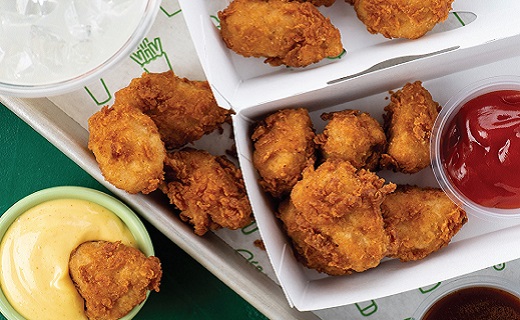 NEW! Shake Shack has just added delicious Chick'n Bites to the menu!
Grab a bite at Shake Shack! Chick'n Bites are made from antibiotic-free chicken breast, hand-breaded and crisp-fried to order, served with your choice of dipping sauce.
Order a 6 Count or 10 Count and don't forget to try the BBQ or Honey Mustard dipping sauces. Plus there are "secret sauces" to ask for too - Cheese Sauce, Buttermilk Herb Mayo or ShackSauce.
Order ahead of time with the Shack App and spend less time waiting, and more time eating!
Showcase Subscribe
Now through February 28, 2019 | Cross County Multiplex Cinemas
Share your love of the movies with friends and family this Valentine's Month, with Showcase Cinema d...
The Play Area is OPEN!
Now through December 31, 2019
THE LUCKEY CLIMBER IS OPEN FOR PLAY TIME! The NEW Luckey Climber play structure is a combination of ...