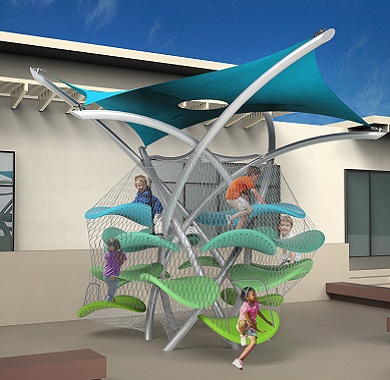 NEW Play Area Opening SOON
October 19, 2018
Cross County Shopping Center is excited to announce the opening of Westchester County's FIRST Luckey Climber play area.
The climbing play structure is a combination of fun and education, where kids of all ages can create their own play games while climbing a beautiful structure.
The structure will stand 16 feet tall, but only has 18 inches between each play petal - catching the kids in action!
Learn more about Luckey Climbers HERE.
The play area, located near Old Navy, is currently closed for renovations. The new play area will be opening in fall 2018.
We apologize for any inconvenience.