You may be rushing from here to there, but there's a way to go in style - just follow this easy look below as a guide!
Proof that even celebrities may compromise style when deep into Mom-mode and on the go... but fear not we've got an idea for you!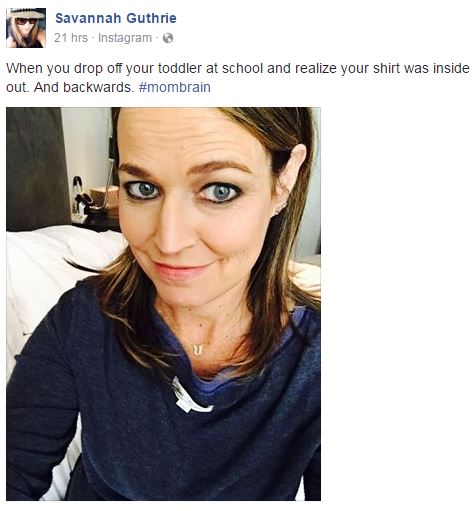 Check out this look that is EASY, COMFORTABLE, STYLISH and appropriate for running errands, going into work, meeting friends, volunteering, refereeing kids, cooking, planning, or for any of the other many, many roles women play on a daily basis!
Whether you're a mom, career woman, student or just a girl on the go - always go in style!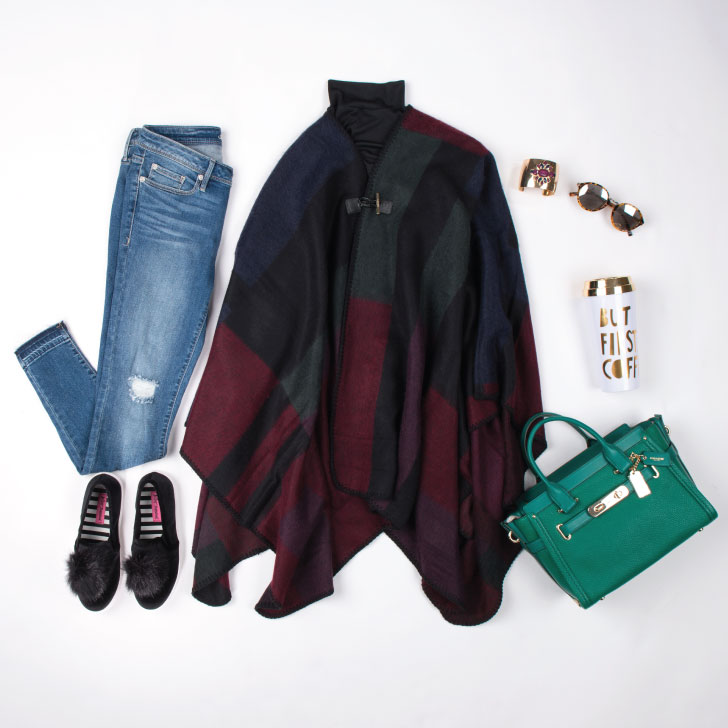 "Style is about so much more than following trends and the clothes we wear; it's about being authentic," says Sandy Hapoienu, Founder and Stylist of SandyHapoienu.com, a Styling Session™ subsidiary. "How you look reflects your values and it's important that women take time to make themselves a priority. A simple look like this will give you fashion confidence – you'll feel pulled together, empowered and upbeat."
Get This Look:
• Black turtle neck, Zara
• Plaid Cape, Macy's
• American Rag Jeans, Macy's
• Green & Gold Accented Purse, Coach
• Black Pompom Sneaker, Betsey Johnson
• Sunglasses and Bangle Bracelet, Six Accessories
• "But Coffee First" travel mug, Macy's
Go get 'em girls! Show us your best "ready to attack the day" look on Facebook, Instagram and Twitter.