Fall is in the air… and that means breaking out the cinnamon, nutmeg, apple pie and of course all things pumpkin! Here's where to find autumn snacks and treats, homey scents, lotions and potions and stylish accessories that leave no doubt the season is changing.
GET A TASTE OF FALL


AUNTIE ANNE'S PRETZELS
Auntie Anne's is rolling out the dough for Pumpkin Spice Pretzel Nuggets! Available for a limited time starting September 11, these Pretzel Nuggets are freshly baked and topped with a special blend of seasonal spices, evoking the sweet smell of fall. To add to this delectable treat, a sweet glaze or light cream cheese dip makes this an instant dessert…pumpkin pie in a cup!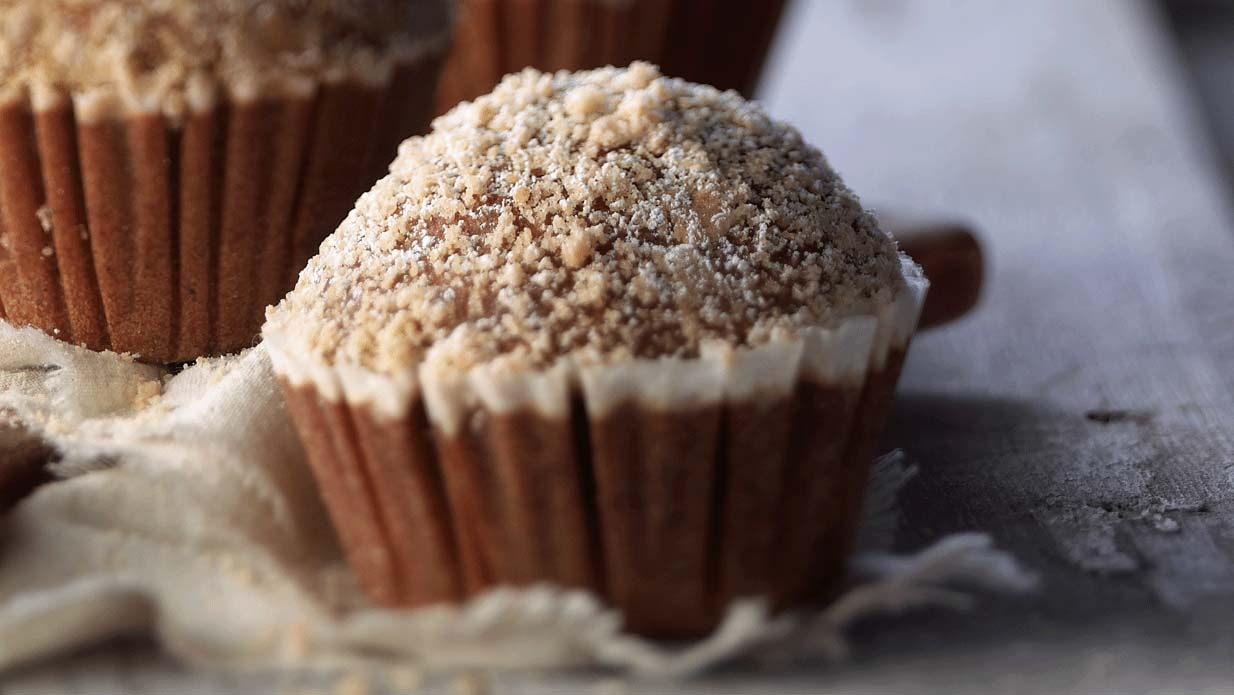 PANERA BREAD
Pumpkin Pie Bagel: Freshly baked bagel made with pumpkin flakes and pumpkin pie spice with a crumb topping and cinnamon crunch sugar mixture, sprinkled with powdered sugar. Don't forget to add butter!
Pumpkin Muffin: Freshly baked muffin made with real pumpkin and honey and topped with powdered sugar.
SHAKE SHACK
Pie Oh My concretes feature frozen custard spun with freshly-baked seasonal pie from favorite local vendors. There are some awesome flavors on deck from Livin' The Pie Life (DC), Four & Twenty Blackbirds (New York), Bang Bang Pie (Chicago) and more! What's even better? Shake Shack is donating 5% of sales from each Pie Oh My concrete to each Shack's charity partner.
STARBUCKS
Deliciously spiced, the beloved Chai joins another fall fan favorite, Pumpkin Spice, in one drink (iced or hot) that delights and comforts as the cooler weather sets in. And like fall, the new Pumpkin Spice Chai Tea Latte isn't here for long.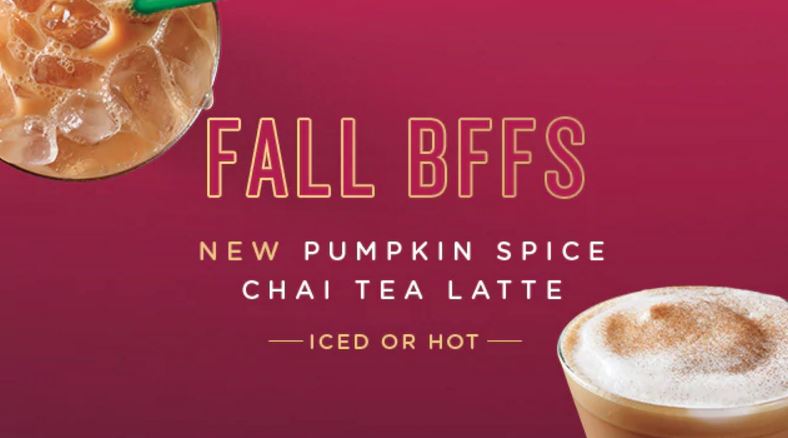 FALL SCENTS FOR YOU & YOUR HOME

BATH & BODY WORKS
From body wash and hand soap to wallflower scents and candles, there's no way to visit a Bath & Body Works and not think of cozy nights by the fire or a relaxing bubble bath. Some of our favorites include the Harvest Pumpkin Nightlight, Marshmallow Pumpkin Latte Shower Gel, Pumpkin Pecan Waffles Candle, Spiced Pumpkin Butter Body Cream and White Pumpkin Peppercorn Hand Soap – we have A LOT of favorites!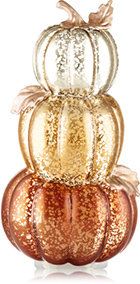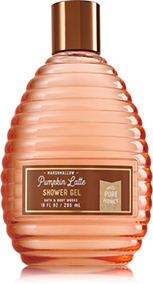 ULTA BEAUTY
Pumpkin and honey make for a natural and soothing facial mask. The ANDALOU NATURALS Pumpkin Honey Glycolic Mask from Ulta Beauty contains vitamin C to improve pigmentation and sun damage; pumpkin puree which has natural enzymes that remove dehydrated cells; manuka honey which restores balance and glycolic acid to exfoliate.
HEMPZ Pumpkin Spice & Van Chai Body Moisturizer is enriched with 100% Pure Natural Hemp Seed Oil and some of our favorite fall reminders. This hydrating formula will embrace your skin leaving it feeling soft, smooth and conditioned.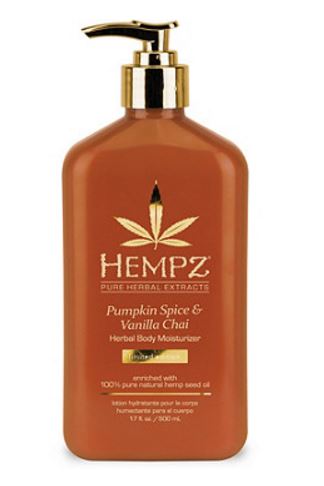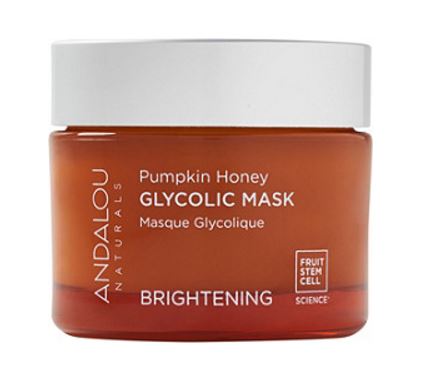 UP YOUR FALL ACCESSORY GAME
MICHAEL KORS
In praise of purple the new fall collection from MK features iris-rich hues and complimentary shades of pearl gray, berry and burgundy. Shop luxury handbags, wallets, jewelry and even phone cases.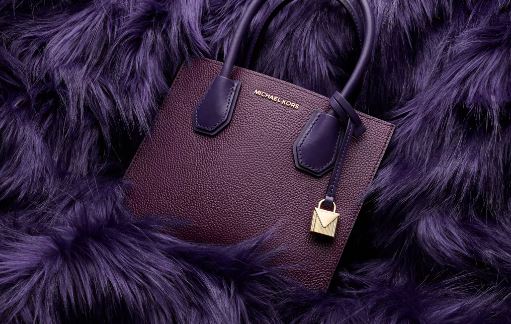 H&M
From pompom key chains to a wool-blend beret and checkered coat with embroidered appliques, there's a touch of Paris-chic in the fall H&M collection.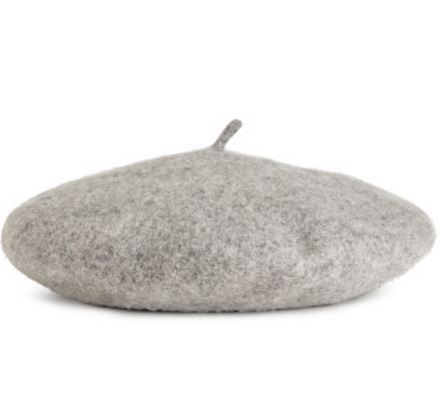 ZARA
If you're leaning towards layers than you'll be stylish and cozy with a stripped poncho or shawl with textured details.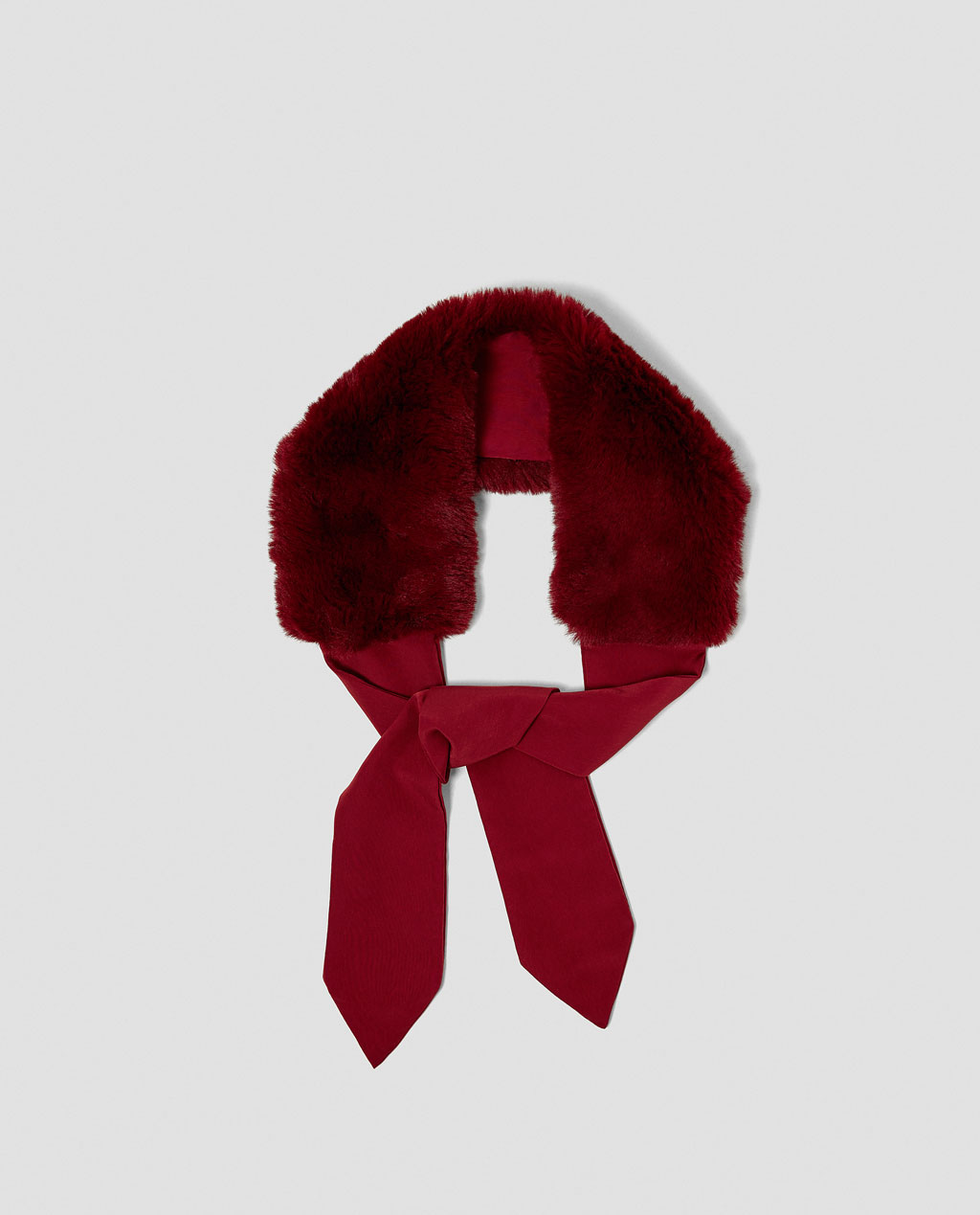 Share your fall finds with us on Facebook, Instagram and Twitter.