Now through December 31, 2019
|
Near Old Navy
---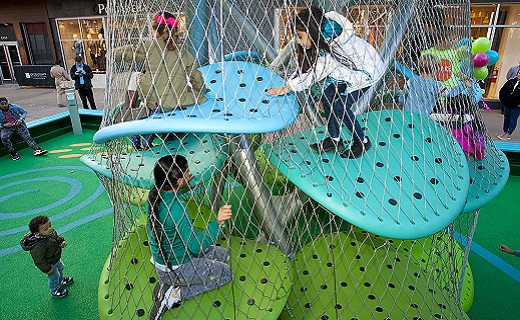 THE LUCKEY CLIMBER IS OPEN FOR PLAY TIME!
The NEW Luckey Climber play structure is a combination of fun and education, where kids of all ages can create their own play games while climbing a beautiful structure.
Kids can play hopscotch with pre-drawn footprints on the colorful floor, play hide and seek within the structure or climb to the top in just minutes!
Plus, parents can watch while sitting on colorful benches and take advantage of FREE phone charging stations too.
Visit the Luckey Climber located near Old Navy.
Learn more about Luckey Climbers HERE.
Roller Skating Rink
Now through September 2, 2019
Come Roller Skate with us! A NEW pop-up roller rink will be located outside, at Center Court from Au...
Summer Fest
Now through September 2, 2019
Summer Fest 2019 includes outdoor concerts, fireworks, food trucks, kid's events and a NEW roller sk...