Food Truck Festival with Westchester Magazine
June 7, 2019 6:00 PM - 9:00 PM
|
Parking Lot facing the CC Parkway
---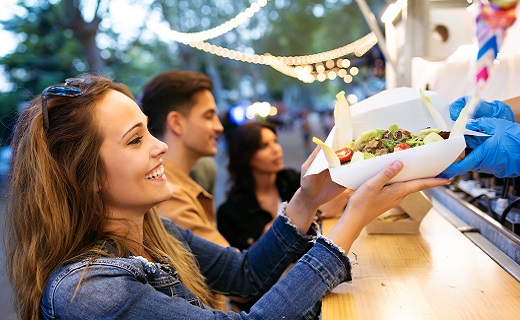 Cross County Shopping Center and Westchester Magazine are hosting the first ever Wine & Food Week Food Truck Festival!
Join us at Cross County Shopping Center on Friday, June 7th from 6pm to 9pm to experience and enjoy remarkable food from Westchester and NYC food trucks. There will be 15+ food trucks, mall food vendors and live music from a local band.
Participating Food Trucks:
Crafty Cue BBQ
Empanada Mania
Five Alarm Pizza Co.
Leila's Crepe Station
Sloppie Joe's
Souvlaki Truck
Waffle Box Truck
Westchester Burger Co.
Check back for a list of even more great food trucks participating.
And, not only is there great food - but there's also amazing Wine and Beer, courtesy of Manhattan Beer. Ticket price includes all food and beverage inside the festival.
BUY TICKETS HERE.*
*Tickets are $50 per person online in advance of event. Tickets sold at the door are $60 per person. Each guest must have a ticket to enter. You must be 21 years or older to purchase a ticket and enter event. General Admission. No refunds or exchanges. Ticket price includes all food and beverage inside the festival.
Easter Bunny Photos
March 29, 2019 through April 20, 2019
The Easter Bunny is coming for photos and visits! The eggs are in the basket and the chocolates are ...
Yonkers St. Patrick's Parade on McLean Ave
March 23, 2019 1:00 PM - 4:00 PM
We're excited for the 64th Annual Yonkers St. Patrick's Day Parade on McLean Avenue, this Saturday, ...