Yonkers St. Patrick's Parade on McLean Ave
March 23, 2019 1:00 PM - 4:00 PM
|
McLean Avenue, Yonkers
---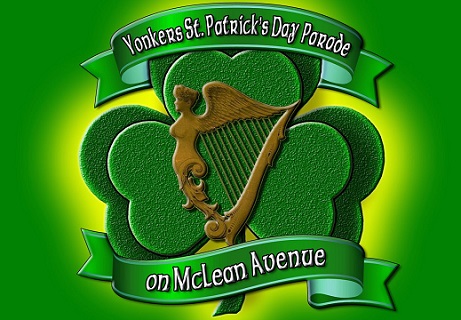 We're excited for the 64th Annual Yonkers St. Patrick's Day Parade on McLean Avenue, this Saturday, March 23rd!
Caitriona Clarke, Chairperson of the Board of Directors of the Aisling Irish Community Center, and McLean Avenue business owner, will lead the 2019 Parade.
The 2019 Aides to the Grand Marshal are:
* Brigid (Murray) Arpa - Ladies AOH
* Edward Corbett - Friendly Sons
* Arthur Doran III - City Court Judge
* Michael K. Flynn - AOH
* Sean Fogarty - Yonkers Police Department
* Catherine (O'Connell) Hopkins - St Joseph's Hospital & YPS
* Margaret Kelly - GAA
* Robert Stauf - American Irish Assoc.
Looking for something green to wear? Old Navy, Macy's, Claire's, Spencer's and Aeropostale have some great green street-wear and Ulta Beauty has tips on spirited beauty looks too.
Hope to see you on McLean!
Easter Bunny Photos
March 29, 2019 through April 20, 2019
The Easter Bunny is coming for photos and visits! The eggs are in the basket and the chocolates are ...
Stop & Shake
April 16, 2019 1:00 PM - 3:00 PM
Join Us as members of the Yonkers Police Department engage in a spring Stop & Shake event at Cro...