Bash the Trash Kids Musical Event
August 20, 2019 6:00 PM - 8:00 PM
---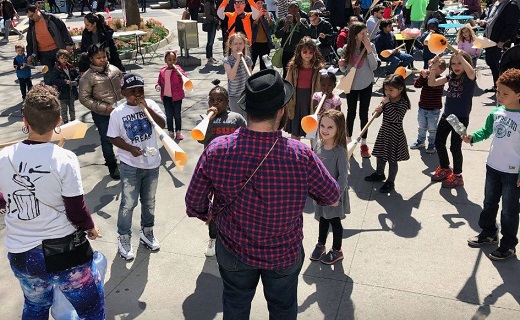 Bash the Trash has been building, performing and educating with musical instruments made from recycled and reused materials - demonstrating how science can transform even the simplest stuff into cool-sounding instruments, and how you can make your own!
Bash the Trash performances are always fast, funny, and full of strange instruments, catchy music, and cool demonstrations.
What do you do?
Parents, bring your kids to the stage at Center Court, near Gap. They will get to help create their own musical instrument and then perform with it on stage - they may even do a musical parade around the mall!
The event is free and geared towards kids ages 5 to 13.
To learn more about
Bash the Trash, click HERE
.
Fireworks & Concert
July 3, 2019 6:30 PM - 10:00 PM
We're celebrating Independence Day in style! Join us on Wednesday, July 3rd for a festive fireworks ...
Kid's Event: Story Pirates Theater
July 13, 2019 2:00 PM - 4:00 PM
The Story Pirates aren't your typical swashbuckling sailors. We don't steal gold, pillage villages, ...