October 19, 2019 10:00 AM - 4:00 PM
|

Throughout the mall
---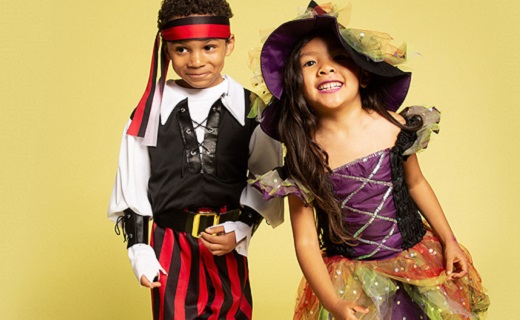 Join us for our annual Halloween Spooktacular Event on Saturday, October 19th!
There are TWO events - the first event is from 10am to 1pm and the next event is from 1pm - 4pm.
Both events are exactly the same! Refreshed supplies will be available for the later event, so you don't have to worry about missing any of the fun - we've got you covered!
EVENT ACTIVITIES:
Stories, Games & Comedy, near Auntie Anne's
DJ Dance Party, near Hollister
Inflatables, near H&M
Zoo Bot Rides, near Gap
Crafts, near Pandora
TRICK OR TREATING DETAILS:
The Trick or Treating Parades will take place at 10:30am and again at 1:30pm.
The line will begin at the corner near Zales, go towards Starbucks, loop around at Footaction and end at Bath & Body Works.
There is only ONE place to enter and one place to EXIT the line. It can get long, but we promise - it moves quickly and there are enough tricks and treats for all the kids (parents, please keep in mind this is for the kiddos!)
Trick or Treat bags are provided (first come first serve), but of course you can bring your own too!
Please check our Facebook and Instagram page in case of any changes to the event due to weather. All supplies (crafts, candy, etc. are provided on a first come first serve basis and are available as supplies last.) You do NOT need to RSVP for this event. Don't forget to tag us in your social media posts using #crosscountyshoppingcenter and @crosscountyshoppingcenter.
The Play Area is OPEN!
Now through December 31, 2019
THE LUCKEY CLIMBER IS OPEN FOR PLAY TIME! The NEW Luckey Climber play structure is a combination of ...
2019 Holiday Events
November 9, 2019 through January 5, 2020
Join us for these festive events and activities throughout the 2019 holiday season. Stay tuned for ...